Hawai'i Cook Apprenticeship Program
20 Week Culinary Training Program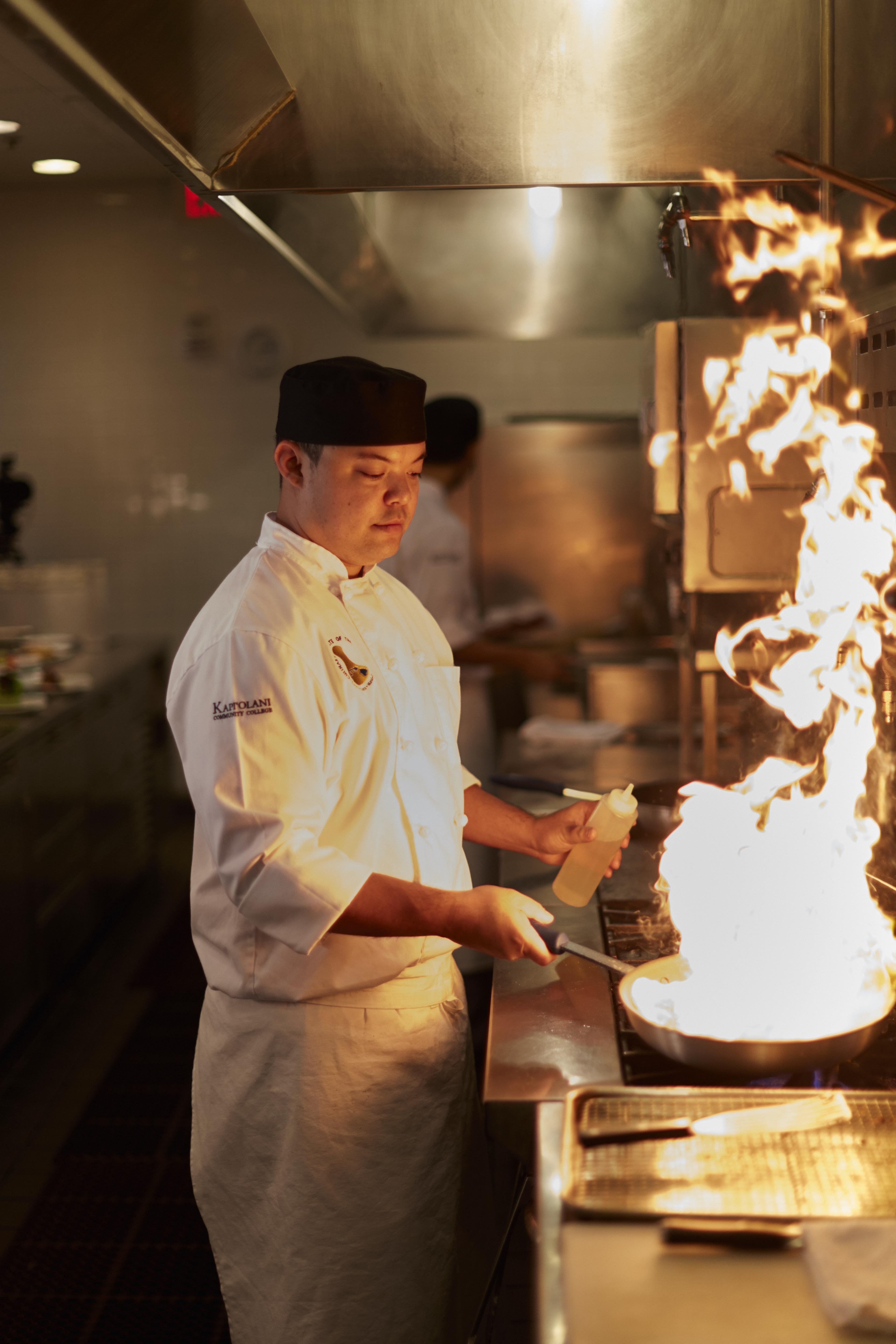 Kapiʻolani Community College is now looking for the best and brightest candidates for our Hawaii Cook Apprenticeship Program at the Culinary Institute of the Pacific, one of the best culinary facilities in the world.
Employees receive free culinary training from one of the best schools in the Pacific region that lead to career advancement and higher paying positions.
Local food service establishments can nominate staff who are interested in participating in Hawai'i Cook Apprenticeship Program and have their staff trained with the best instructors in the world….for free.  They receive the training from Kapi'olani Community College's award-winning culinary program.
Mandatory Orientation

Nov 3, 11am-1pm

in the Tamarind room in Ohelo Building
A 2nd additional Orientation will be held that same week. Exact date TBA
Next intake session will be Nov 13th–April 22nd
(808) 734-9477 Contact Apprentiie Coordinator – Marcus Fikse
Lab classes are held once per week and you will attend the same class each week. Class times will be:
For more information, please see our brochure below.
For inquiries please contact our coordinator via email message below.
Click to Interact with Brochure or Download