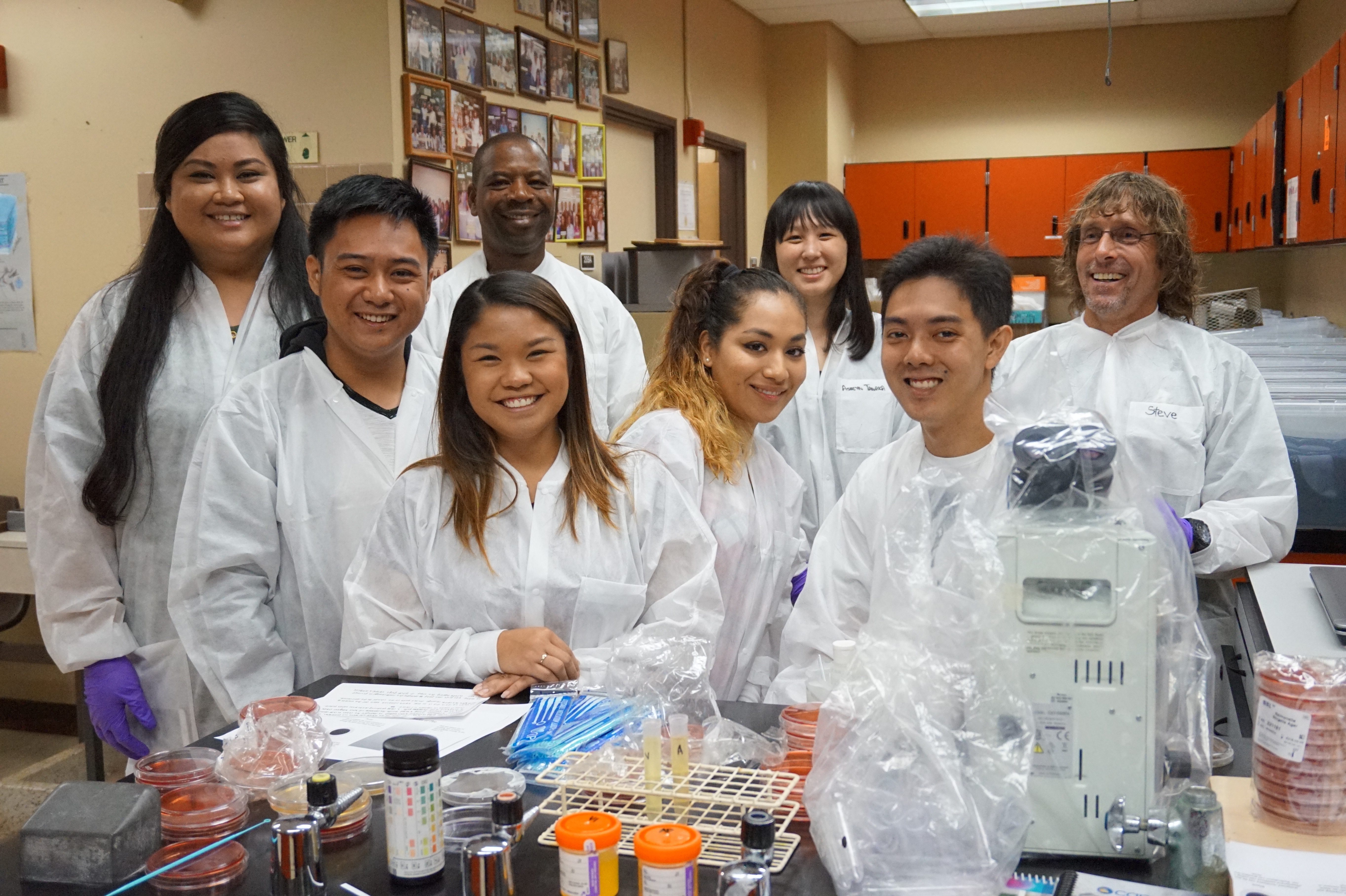 Program Details
Part 1-Classroom: (64 hours evening) This part will be taught on campus in the evenings from 5pm-9pm on Mondays, Tuesdays, Wednesdays, and Thursdays.  Upon completion of Part 1 with a minimum score of 74%, the student will take the second portion, Part 2-Clinical Practicum.
Part 2-Clinical Practicum: (100 hours daytime) This part consists of 100-hours daytime clinical practicum in a clinic, hospital, or patient service center.  Days and times for this clinical internship will run from Monday through Friday either with an 8 hour schedule for 2.5 weeks or a 4 hour schedule (mornings only) for 5 weeks. No weekends or evenings are available for students to complete hours, unless clinical educator requires those training times.
Enrollment for the program is based on a First Qualified, First Accepted basis.  Full tuition payment will be needed to secure a seat in the course. There is limited enrollment and students are highly encouraged to register early.
Program Admission & Dates
A grade of C or better in English 100 (Expository Writing) or higher is required for entry into this program. If you have not completed a college-level English course, you may take a COMPASS placement test offered through our testing center at KCC. Minimum required reading score is 74. Qualifying scores on the Accuplacer test will also be accepted.
Please attend one of the following REQUIRED program information/eligibility session dates listed below to determine your eligibility and to receive approval for registering. No appointment is needed and free parking is available on campus. A brief discussion on the pre-program requirements and expectations will also be presented. Please bring with you a picture I.D. and a copy of college transcripts, other report cards or college diplomas, or COMPASS/Accuplacer placement test results.  PLEASE BE PROMPT TO THE SESSION.
| | | | |
| --- | --- | --- | --- |
| September 21, 2017 | Thursday | 4:30pm-5:30pm | Kauila Building – 109 |
| October 10, 2017 | Tuesday | 4:30pm-5:30pm | Kauila Building – 109 |
Immediately after paying tuition and being admitted to the program, students should begin to prepare for their clinical practicum requirements. These include obtaining the following items and should be submitted to the instructor by the first evening of class or as soon as possible thereafter:
A copy of current and valid adult CPR and First Aid certification cards from American Heart Association.
Required proof of immunizations:

Mumps immunization (2) or titer (blood test)
DPT immunization-within last 10 years
Hepatitis B vaccines (at least 2). (3 is preferred) or titer (blood test)
Measles immunization (2) or titer (blood test)
Rubella immunization (2) or titer (blood test)
Varicella immunization (2) or titer (blood test)
Tetanus booster-within last 10 years

2-step TB skin test results or negative chest x-ray results. Hawai'i State Department of Health will provide the 2-step TB skin test at no charge you must identify yourself as a Health Science student from KCC, and that you are required to take the 2-step TB skin test.
| Dates | Course Fee | Course # | Time | Location |
| --- | --- | --- | --- | --- |
| October 16 to November 13 w/ clinical practicum to follow | $1,395 Tuition with textbook and $15 Liability InsuranceTotal: $1,410 | HLTH3102 | 5:00 – 9:00pm w/ daytime clinical practicum to follow | Kauila 209 |
***We reserve the right to cancel the course due to insufficient enrollment or for other reasons. All dates, times, and other information may be subject to change with or without prior notice.
This program is approved by the National Accrediting Agency for Clinical Laboratory Sciences.
Coordinator Contact
Sally Pestana
Program Director, HENC
Phone: (808) 734-9235
Email: pestana@hawaii.edu
Program Description
As the only nationally accredited Phlebotomy program in Hawai'i, Kapi'olani Community College is a leader in preparing students to collect samples for laboratory testing. The program includes a 64 hour didactic class taught on campus and a 100-hour internship in a clinic or hospital. Upon successful completion, participants are eligible to take the national certification exam provided by the American Association of Clinical Pathology (ASCAP). Graduates are employed in hospitals, clinics, nursing homes, independent medical laboratories, physicians' office, research facilities and insurance companies with an average salary starting at $14 to $16 per hour.
A certificate of competence will be awarded when you complete the program requirements with a minimum grade of 74%.